I have received numerous e-mails asking about which gym is the best, with some came as far as Australia and Europe. Therefore, I decided to compile some simple tips which can be used as the guiding principle. Hopefully, you will find this article helpful in choosing your gym.
No worry. Many of the things you should look for are simply common sense, while other things are not so obvious. It is up to you to choose what is important to you and what is the secondary consideration factor.

1) Location
Get a gym close to your office or home. Any gym which you have to take more than 20 minutes to reach, forget it. I have seen friends who gave up their gym memberships after 3 months after getting tired with 45 minutes of one-way journey. Two or three times is fine, but doing this consistently is not easy. Most give up before they see any result.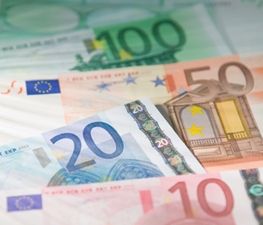 2) Membership Fee
The biggest or the best gym may not charge the most expensive membership fee. So, do not shy away from the big clubs.
Know what you are looking for in a gym and what you will be paying for in a membership. If you just want to use the free weights but are getting charged for the sauna, basketball courts or swimming pool, you may want to consider a no-frills gym at a lower rate. Many gyms actually justify rate increase by adding new equipment or services that many may not want or even use.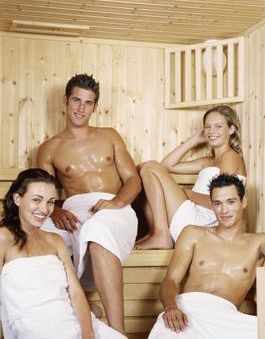 (Wow… Unisex sauna)
Let me emphasize on the location again. Price should also be judged according to location. A nearby gym at a slightly higher rate is worth signing up for compared to a gym which is located further away even if its fee is lower. If you do not go there often, you are wasting your money anyway.
Depending on where you are, it is hard for me to give you the market rate for the membership package. Locally in Malaysia, a good basic gym, the average rate is about RM120 to RM140 monthly (about USD35 to USD49 monthly) for a two-year contract. Some offer even lower than RM100 (USD30) during promotion period.
Bear in mind that some gyms offer lower rates which limit the number of days you can work out during the week. So, identify your budget and be sure about what package you want before you sign up.
3) Quality of the Facility
If the gym is dirty and the equipment is rusty or falling apart, then chances are it is not a good choice. Some of the examples are cardiovascular machines with strange noise, rusty dumbbells, benches with holes or loose stitching.
The equipments need not be new, but they must be well maintained.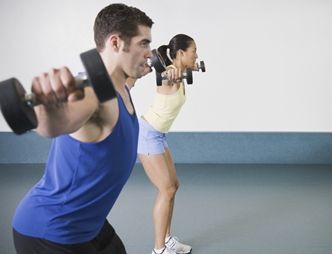 4) Qualified and Friendly Staffs
When you visit a gym, pay attention:
Whether the gym has qualified personal trainers to instruct you if you need them?
Whether these trainers are strong enough to spot you if you need them?
Whether the salespersons or trainers are doing hard selling by showing more interest in getting their commission off from your membership and selling you supplements then on helping you get fitter and healthier?
Whether the front desk people are friendly to the members? A grouchy face when you arrive for a workout may drain the energy right out of you.
5) Number of Members
If the gym is extremely crowded at the time you go, then your workout may not be as enjoyable as you want. Nobody likes to wait for equipment. You must either work out at a different time or find a gym that does not get crowded at that time.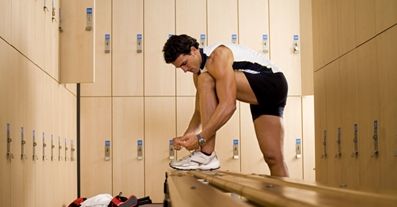 6) Changing Rooms and Lockers
Some gyms have good changing rooms while others have what seems to be a closet. Many gyms offer lockers as well. If a good locker room is important to you, be sure to check this out before signing up. Check also whether you need to bring your own padlock.
7) Classes (Fitness and Yoga)
If you like attending classes, especially Les Mills, pilates or Yoga classes, you may want to check out the schedules.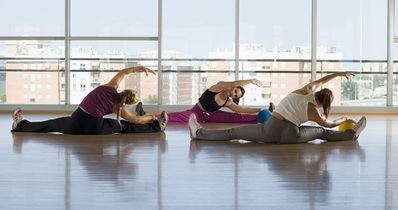 8) Trial Visit
Do not sign up the membership during your first visit there just because of the sales person's persuasive words.
Ask for trial visit pass for 1 week. Make use of the pass. You will be surprised to find out small little things you may not have foreseen.
During this period, be prepared that the sales person will approach you with different sales gimmick. Rule of thumb – Keep to your budget, negotiate for the deal and be prepared to walk out.
9) Contract
Once you decided, before you sign up, look at the contract too. Refer to another of my article of Don't Sign Your Gym Contract Before You Read This.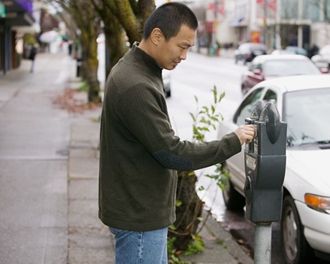 10) Others
If you drive, you probably need to know where to park your car. Gym which provides secured parking lots will be good.
If you have kids, childcare facilities may be important too.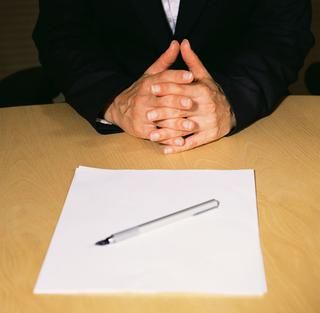 Hopefully, with the above guidelines, you will know what you are looking for when you visit any gym before you sign up the membership. For me, the first three items (location, fee and the quality of the equipments) are more important than the rest.
Let me know if I miss out any other thing.