Celebrity Fitness started in Indonesia and it did not take long to set up its first outlet in Malaysia in year 2004. It was located at 1 Utama shopping complex at Bandar Utama. Due to its strategic location and its aggressive marketing effort, it scored brilliantly. Regionally, Celebrity Fitness has since expanded from 8 clubs in year 2005 to 13 clubs in year 2007.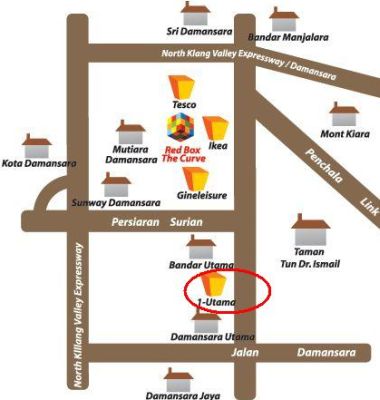 Location map of One Utama in Bandar Utama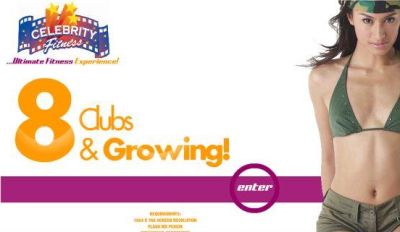 The gym website in year 2005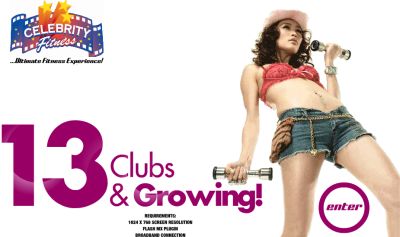 The gym website in year 2007

Similar with True Fitness, was told that the founder of Celebrity Fitness used to work with California Fitness. Now, you have a better idea why these two clubs are look alike in terms of decoration. Purple and pub theme are some of the similarities.
Do not expect that you will really find celebrities working out at the gym. The word of "Celebrity" is mainly for branding purpose. However, some lucky people told me that they have seen Amber Chia working out there, even before she became the spoke person for Celebrity Fitness.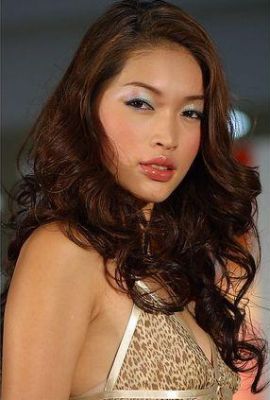 Here is one of the shots showing Amber Chia training with resistance machine. Yeah, I know, she looked damn sleepy and "fragile" while working out.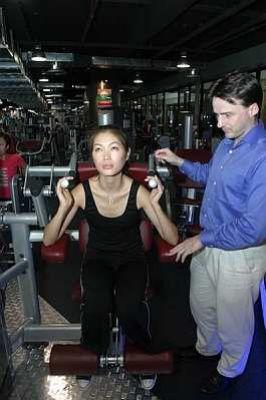 By the way, if you wonder who Amber Chia is – She is the co-winner of the Guess Watches Timeless Beauty International Model Search. Amber Chia or Apple Chia, it is not the main point and I doubt that you will care. Not may gym goers go there hoping to see any celebrity unless she is Mariah Carey or Jessica Biel.
Back to my topic – the review. I called up the club early in the morning and made an appointment to drop by. As expected, smooth traffic between USJ and 1 Utama on Sunday morning. Reached there at 10:50 AM, wanted to join Body Bump class which would start at 11 AM, but the sales lady kept on insisting me to go around the club for a tour. Fine, did it. But, she still dragged me aside to explain about the membership fee. I was annoyed – you have not even impressed me with the facilities, environment or classes, yet you wanted to bug me about money?
Too bad. Not managed to join the class led by a Brazilian instructor. Waited for another 10 minutes for her to issue a free trial pass for me. Thought she would give me a 7-day pass. Was given a 2-day pass.
Proceed to get complimentary towels, then to male changing room. Here for go for some of the snap shots in that area: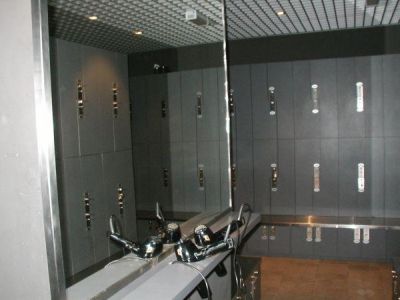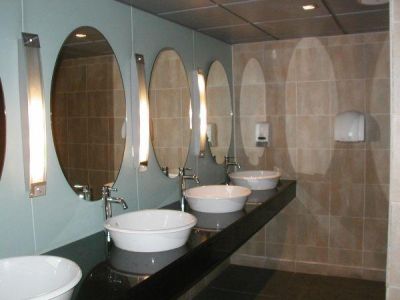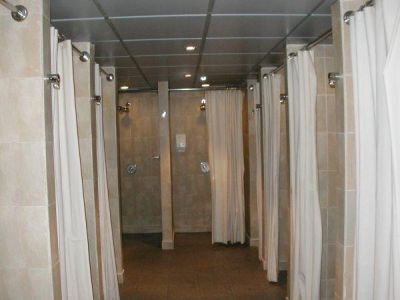 Pad lock is not provided. So, you need to bring your own one to lock your belongings in the locker.
Saw the steam bath and sauna in the changing room.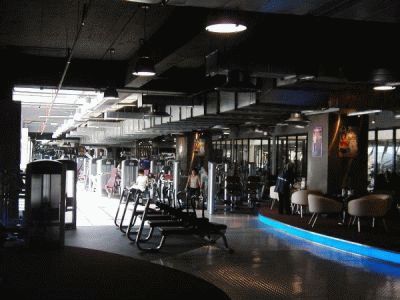 Here is the main area of the club. Not bad, the machines are arranged such a way that to make a 22,000 square feet place look spacious.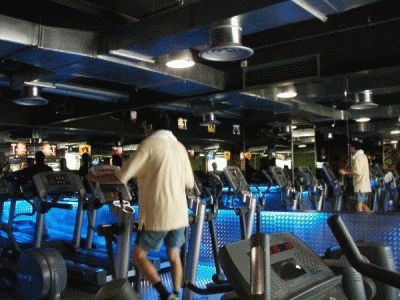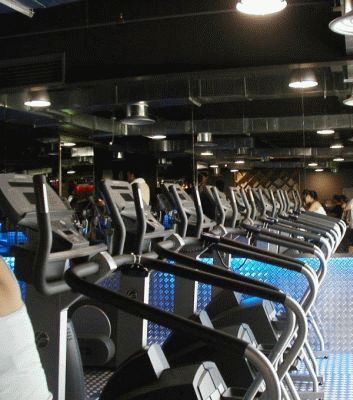 Did not take many photos at this place because most of the machines are pretty similar with other clubs. The only key difference is the pilates studio.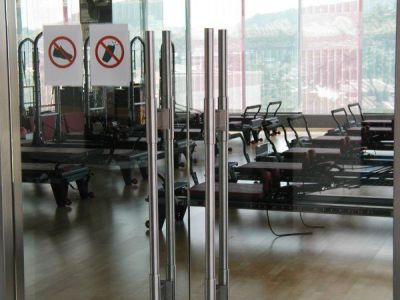 Interesting, private or duets?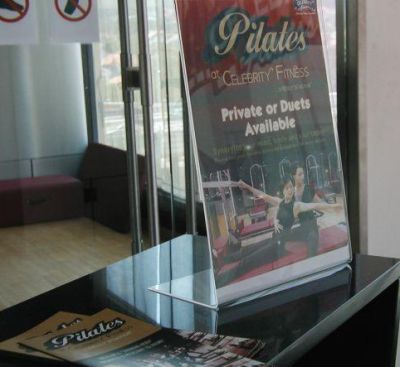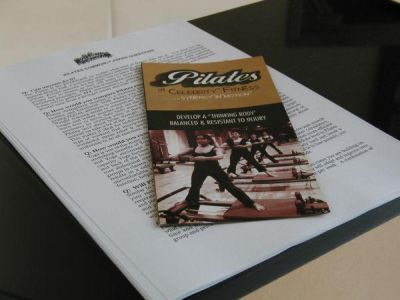 Spoke to the sales lady, was told members have to pay additional charge to learn pilates every month. About RM200+ for maximum of ten classes each month.
Membership fee of Celebrity Fitness
Here you go for published rate:
Joining fee and processing fee are about RM1,000.
Monthly fee is RM300
However, the sales lady was fast enough to show another figures. Guessed that she was trained to do that:
If you opt for 12-month contract, the package will be about RM1800 with complimentary two additional months. In short, 14 months with an average of RM128 month fee.If monthly installment is paid via credit card, you will be charged interest.
If you go for the so called "ICON" membership, the package will be include 36-month contract worth RM2800. An average of RM78 per month. For this package, you will not be charged interest if you pay using credit card direct debit, but it will be 12-month installment, instead of 36 months.
Like California Fitness, it has a lifetime passport membership, which is called "DIAMOND" membership. You can go to any club in the world (ahem, only eight clubs as of now). The fee is about RM5,900 for the initial investment. On the fourth year onward, you just need to pay RM90 yearly. For this package, you will not be charged interest if you pay using credit card direct debit, but it will have to be 12-month installment.
What I Like about Celebrity Fitness at One Utama:
Its 3-year and lifetime membership are currently the best deals in town.
It provides complimentary towel services with no additional charge.
Same with California Fitness at Mid Valley Megamall, because of its outlet is set up in the shopping complex, many gym goers will like it. What I mean, more reasons to go to shopping complex, especially for girls. Many restaurants there too. So, food after workout will never be a problem, provided the shops are still operating business after late hours. Also, no forgetting TGV and GSC cinemas.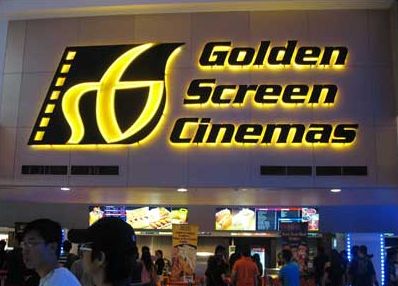 Things To Watch Out:
Because the gym is located at one of the busiest shopping complexes, you may have difficulty finding parking space during weekends and public holidays. So, the advantage of being in shopping complex may backfire.
Include parking fee in your budget. Covered parking in 1 Utama is RM1 for the 1st 6 hours, and costs RM 2 for the consecutive hours. You can park at Preferred Parking zone located at the new wing on Level 3, charging slightly more.
By now, you are probably having some basic information about Celebrity Fitness at 1 Utama. I have also written my review of its latest outlet at Bangsar.